Free delivery and returns within the US

Click here for more information

Get $10 off by signing up to our newsletter

Sign Up Now
Magical Lens, your wish is in plain view
Let us defend you from the suns harmful rays!You wouldn't go out in the sun without protecting your skin from the sun's harmful rays; your eyes need protection too.We carry the finest lenses that block 100% of the suns detrimental UVA and UVB rays. Feel protected while looking great all day.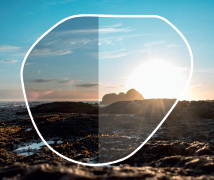 The Magic Lens Technology allows for a quick fix to Micro scratch on your lens. Anything from small scratches, ordinary spirals, and day-to-day wear and tear can be repaired.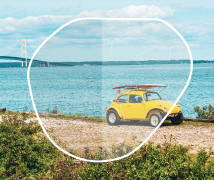 Sunlight Support Technology (SST)
Set the mood; imagine you are at the beach hanging out with your closest friends, blasting your favorite song, and eating your favorite snacks. In this moment you are feeling on top of the world and happily living your best life. Don't let eye fatigue, from the sun's harmful waves and varying light conditions, ruin your day.Introducing our Sunlight Support Technology (SST). From daily wear to bright sunlight, SST helps contrasts appear more vibrant and filters out the unpredictable shifts from dark to light. Life is full of choices. Make the right choice for your eyes with Sunnyside LA. With Sunlight Support Technology, you can choose to live in the moment, make new memories, and get things done with an elevated level of perception and protection. Light Transmission 14%
Light Transmission 14%
Lens Category:3

Our sunglasses were already known to easily deliver a significant amount of scratch resistance. We are now able to heighten their strength and lasting effectiveness by applying our Magic Lens Technology treatment to both sides of the lens. With the auto recovery lens, Sunnyside LA glasses are the best source for scratch free sunglasses.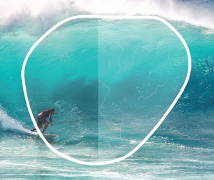 Blue light, which is a high-energy visible radiation, is one of the most common lights that can cause macular degeneration and damage tolight-sensitive cells in the retina. Sunlight is the biggest source of blue light, but it can also come from LED lighting and flat screen televisions. Knowing how important your vision is, we are set on making sure our glasses protect you from this visual health danger. Harmful 'blue' and High Energy Visible light can likely cause eye damage and vision loss. Get protected by using this technology.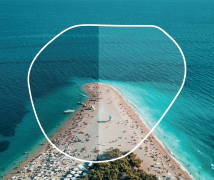 Highly Defined Polarization
Have clarity and experience glare-free visionPolarized lenses, your vision will become clearer then ever! It is used to eliminate blinding horizontal glare off of flat surfaces like ice, snow, water, and wet roads. It will allow you to see without the painful brightness that makes you squint..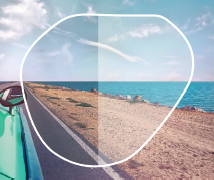 Sunnyside LA wants to make sure our customer is getting a top quality product that will last them years. In order to ensure this, we make sure to go above and beyond and test our product with the highest standards. Part of the inspection process includes our Drop Ball Test, which checks the lens impact resistant ability. Impact protection is a crucial standard for U.S. bound glasses and lenses. The drop ball test is not only significant, but also an elaborate process. This impact testing consist of a 5/8" steel ball that weighs approximately .56 ounces dropping on the glasses from 50" above the horizontal upper surface of the lens. Then the ball within a 5/8" diameter will strike the geometric center of the lens. It is important that there isn't anything restricting the fall of the ball, however, a tube may be used to guide the ball to the lens. The ball is then dropped through a tube extending to within roughly 4 inches of the lens. This trial helps us confirm that the sunglasses we are providing you are made with the upmost detail and consideration of design and construction.